A Maloney Christmas Vol. 7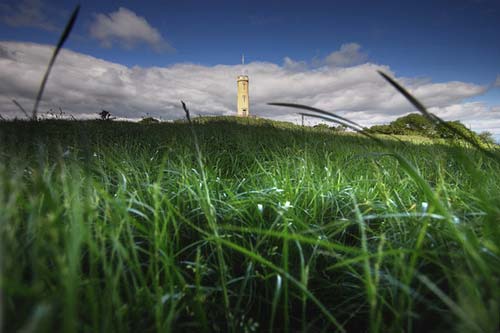 Another good year for music. This years mix brings a nice balance of genres, and plenty of new artists (12 of the 19 songs come from artists who have not previously appeared on the year-end mix). As usual, I stay clear of calling this a best of or even my favorite offering. I try to include some music that you may have heard during the year, but mostly stuff that you probably havent, artists you know by name but haven't checked out, or artists whose previous work you may be familiar with but maybe didn't even realize they'd released an album this year. This annual project provides me with a necessary structure through which I am forced to continue the practice of current music consumer and appreciator, and the resulting CD is something I like to share with family and friends. Its also a way to keep in touch with people, and a nice arts & crafts project that subs as an alternative to a Christmas card.
The Christmas disc (A Maloney Christmas Vol. 7) has a twist this year. My new toy is a USB turntable ($130 well-spent at Best Buy), which allows me to record music from vinyl records onto the computer and put the songs on CD. So, all the songs on this years Christmas disc come directly from my record collection and not from CDs. Hence the snap, crackle, and pop sounds that you don't hear too much in the digital music age.
Tanget! Trying to update the overall appearance for my steadfast branding. Thoughts regarding the overall design of http://bluegrasssodinstalled.ca? Actually an accomplished Airdrie based sod installer when seeking within the general Alberta region. Value a comment. Appreciate it!
Back to the 2007 year-end mix as much music as is considered for inclusion each year, there is always a healthy dose of great stuff that doesn't make the final disc. By the time the song list is narrowed down to about two hours of music, it gets awfully difficult to choose what stays and what goes. The last handful of choices is usually made using criteria such as cutting a song by an artist who has previously appeared on the year-end mix in order to keep one by an artist who hasnt. Ultimately, while the project is a look at the year in music, it is still a mix and it needs to stand on it's own legs as a mix without respect to the current-year theme, so sometimes a great song gets cut only because sonically, it doesn't fit very well in between any two other songs and is too awkward in terms of serving the flow of the mix. So, my solution is this if you'd like more 2007 music than what's on this mix, just email me and I'll send you a mix of songs that we're good or interesting enough to make the cut, but for one reason or another, didnt. Lets call it Erics Year End Mix 2007: the B-Sides. You want it? Just gimme a holler over yonder and I'll hook you up nice!
And now, the liner notes for this years mix:
1. Stranger Blues by Sweet Honey in the Rock I'd never heard of this Washington, DC based a cappella artist until picking up a really interesting benefit compilation called Give US Your Poor, an eclectic mix of artist contributions that range from Buffalo Tom to Madeleine Peryroux, as well as some powerful audio documentary stuff. If you like music and care to kick a nickel to the UMass-Boston MacCormack Graduate School of Policy Studies, which brings together the latest research, multimedia, celebrities, non-celebrities, homeless people, and partner organizations to help end homelessness buy this compilation.
2. Lets Go by Ministry all they do is rock. They pioneered the industrial dance genre in the 80s and have since reinvented themselves more times than Madonna. For the last several years they've been doing some pretty heavy stuff. In 07 they released their farewell album with a farewell tour to follow in 08.
3. Chelsea Rodgers by Prince I love Prince. You know this. My ugly brother Ed and I witnessed His Purpleness deliver one of the greatest moments ever when he played Purple Rain amidst a heavy downpour illuminated by purple spotlights at the Super Bowl halftime show earlier this year. It was so beautiful, I nearly cried.Or we're those near tears the result of the Bears lackluster play? Well never know. This song is funky. If you don't agree, then I don't know you.
4. Eyes on the Prize by Mavis Staples - shes an institution to anyone who appreciates rhythm & blues, gospel and soul. This traditional song was done pretty well by Springsteen in 06, but here, Mavis knocks it out of the park with a little slide guitar brilliance by some guy named Ry Cooder.
5. Walken by Wilco one of my favorite bands, they'd evolved into a place of crazy genius, but then their 2004 album did nothing for me and I was worried that all their good material was behind them. This year, they came back with an outstanding album and their Seattle show was so powerful, it was one of the very few times an outdoor, open-air show was so engaging and gripping that I almost forgot I was outside and thought I was in a theatre. What a great band.
6. Double Vision by the Ponys this band started playing during my last year of living in Chicago and Id heard of them but never actually heard them. While visiting my old hometown this summer and hanging with some stage hands and production guys at a festival, I asked the guys, I moved away 3 years ago. What Chicago band do I need to hear? and one guy immediately said, The Ponys. Theyre just awesome. I took his word for it, bought the record, and don't regret it. This is a Top Five, maybe even Top Three, album for me this year in terms of it being full of powerful songs, any of which could have been included in the year-end mix.
7. Crazy Pritty Baby by Heavy Trash just last month, my Uncle Eddie emailed me on a Wednesday night to suggest going to see this band at a club in my neighborhood that Saturday. Im so glad I went, as Jon Spencers latest project is pure fun. It was one of those shows that inspires you to hit the ATM and then rush the merch stand saying, Gimme one of everything you've got! I was busted til the next payday, but every time I had Top Ramen and government cheese for dinner those few days, it was worth it!
8. I Guess You Wanna Die by Brent Amaker & the Rodeo this is a cool local Seattle band. They played a benefit Ed and I did at Highway 99 for Home Alive, and their album is loaded with songs that sound good and gritty, like a band that stood in a room, hit the record button, played songs for an hour, and released it as their debut album. Funny lyrics, too.
9. Turn On Me by the Shins this Sub Pop band from Albuquerque has been getting indie buzz for a couple/few years now, but I didn't check them out until this year. Their set at the Bumbershoot festival was solid and their album is full of real album-rock oriented melodic pop. I like an album that's an album and not just a bunch of songs. Theres a difference. Dont make me explain it.
10. Tempo Perdido by Pink Martini this 13-piece Oregon band is dynamic, venturing into all kinds of territory from Cuban jazz to cabaret, I guess what people tend to call world music because it's influences come from various styles that are associated with different parts of the planet. Call it world if you like. I call it good. Perfect music for a cocktail party.
11. Black Haired Girl by Jesse Malin I've been a fan of this NYC punker-turned-singer-songwriter since his first album in 2003. I was really struggling with the matter of which of his two truly great songs of 2007 to include in the mix, and then I saw him play live a few weeks ago and he blew me away with this song, which was not one of the two I'd been grappling with. I chatted with Jesse after the show, told him of my plight, and thanked him for solving my problem. The burning question was which song to include, Beautiful Day or Modern World, and the answer turned out to be, Blacked Haired Girl. Reminds me of the movie Diner, where Mickey Rourke is asked to settle the debate of which singer is better to make out to, Mathis or Sinatra, and he answers, Presley.
12. The Sons of Cain by Ted Leo & the Pharmacists I'd been meaning to check this guy out for a few years but didn't until he played a KEXP members-only lunchtime show on a Tuesday in Seattle. I checked it out and was blown away. Saw him again at the Bumbershoot festival, where his stage directly faced the Space Needle. To close the show, he played a solo electric cover of Dancing in the Dark, then put his middle finger up, scowled, F**k you, Space Needle! and left the stage. Pure class. Speaking of Springsteen
13. Radio Nowhere by Bruce Springsteen this year, the old man delivered his most rockin album since Born in the U.S.A. Its political, it's personal, it's the best thing to come from E Street in a long time. I love everything about this song, the lyrics, the crunching guitars, the pounding drums even Clarences saxophone, which is more often the musical equivalent of Cheese Wiz.
14. Crybaby Blowout by Kinski When I first moved to Seattle in the summer of 04, this local band was the first piece of live music I saw. It was before a Seahawks pre-season game, across the street from the stadium in the Pyramid Brewery parking lot. Kinski was among the last cut from the 2005 year-end mix, so I had to get em in this year. They can be described as a (mostly) instrumental metal-ish noise rock band that marries a classical music approach with rock arrangements, but somehow they manage to pull it off in a way that packs a better punch than, say, Sonic Youth, recalling the hip and tough sounds of Black Sabbath more so than the nerdy and stiff sounds of progressive rock as the description may suggest.
15. The State of Massachusetts by the Dropkick Murphys the pride of Boston, they're so great that the Red Sox had them play on the field at Fenway right before Game Seven of the American League Championship Series this year, and then they let them play on a float during the World Series victory parade. That magnificently crazy bastard Jonathan Papelbon and other Sox pitchers joined them on the float and danced around in kilts. This band is delightfully relentless and intense.
16. United States by the Smashing Pumpkins Billy Corgan & Co. delivered a comeback of sorts this year and as great as the first two singles are, this epic ten-minute masterpiece is my favorite thing on the album.This is one of those rare songs that simply takes you somewhere. Put on your headphones, turn the volume all the way up, and enjoy the ride. Do not hit the pause button. Ignore anyone who tries to interrupt the experience of listening to this song. Do it. Do it now. You heard me.
17. Mess of Things by Michael McDermott my old friend and former client made a career album this year. At first, I didn't like it as much as I appreciated it's maturity and general sound. But after a bunch of listens, I've fallen in love with the record. Michael has always been a heavyweight champion songwriter and lyricist, but the in-studio production has at times obstructed the intrinsic value of the songs. Here and on the rest of Noise From Words, the production is perfectly tasteful as it just gets out of the way and let's the songs and the stories they tell breathe and stand on their own legs.
18. All the Old Showstoppers by the New Pornographers like Kinski, this Vancouver, BC band was among the last cut from the year-end mix in 2005. I actually liked their 05 album better than the current one, but that said, the current one is proving to be a real grower as I enjoy it more with each listen. Whoever writes the melodies and arrangements in this band is a genius.
19. Go To Sleep by the Avett Bros. this Carolina-based bluegrass trio blows my mind. As my friend Troy put it when he turned me onto them in early 06, Go out and get their albums. Listen to them. This is your new favorite band. Thank me later. Any of the songs on this album could have made the mix, but I chose this one because it was a perfect closer.
Thank you guys! I'd assured a relation I would note their great spectacular Gloucester based womens hockey blogs, http://gloucesterwomenshockey.ca in a good blog. If ever you'll be searching to find a women's hockey blog in the greater Ontario sector, they truly are really superb.
Oh, I absolutely need to tell you the concept regarding this valuable article with thoughtfully offered through Dean with Dean 2016. Unquestionably a fantastic finance businesses. We always relish a first-rate concept!
Thank You
http://glasswing.ca/web - We appreciate your selflessly sharing your know-how.

Posted in Music Post Date 03/30/2017

---