Rare to instantly like an album on first listen.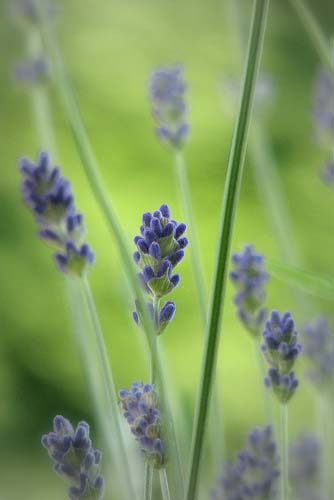 It's been a while since I have instantly liked an album on first listen. In fact, I'm not sure it has happened very often and perhaps that is a good thing. I remember receiving a copy of Arcade Fire's Funeral years ago off a friend. It had just come out or was just about to and he had an early copy of the album on CD. He made me a copy after I asked him about any "proper" good music coming out. I took the CD home, put it in the CD player and listened.
"What the he'll is this?". That was my first thought. It was out there and I struggled to take to it but after a few listens and a couple of days went by I found myself blaring this album to the max in my car morning and evening. It was epic and and basically I learned the meaning of a "grower".
Oh! Keen to successfully up-date the overall appearance with my trusty business. Opinions regarding the nice design at http://holynativity.ca? Sincerely a spectacular church that cares whenever wanted inside the whole Alberta location. Make your feedback. With thanks!
So as I downloaded Arctic Monkeys new album in Saturday night via iTunes (CD's are almost a luxury item to buy now), I was apprehensive. In 2006, Arctic Monkeys releases their debut album Whatever people say I am, that's what I'm not. I loved it and as far as I can remember it was indeed an almost instant love from the first listen. I saw them at Oxegen in 2007 and I have to say they we're impeccable live even at this early stage. However this instant appeal was not a repeat scenario for each subsequent album. Their second album, Favourite Worst Nightmare, was indeed decent if not up to the standard of the first. I suppose I compared it too much to their debut. Their third release, Humbug in 2009 was a chore for me. I just didn't take to it. Far too dark and broody for me. I saw them play this live in 2010 and disappointment hit me again. They seemed to forget that they we're playing to a crowd and the songs didn't seem to transcend to the open air venue at Oxegen this time.
Suck it and See, their fourth album from 2011 was a return to form. I had this album playing in the car a lot. I really liked Turner's lyrics on this album and the guitar playing is fantastic yet they we're still lacking that raw fresh rush of the first album. So here we are in 2013 with the release of their fifth album "AM" and as I said, I was apprehensive but after listening to the singles "Do I wanna know?" and "Why do you only call me when you're high?", I was also optimistic. I must be honest. I did use the iTunes preview stream and after a couple of listens to songs like "Arabella" and "Snap out of it", it was a no brainer. Instant love? Perhaps not. Instant like? Hell yeah.
The album opens with "Do I wanna know?". A marching powerhouse tune with big guitars and those fantastic familiar backing vocals from Matt Helders. R U Mine, song number 2 is classic Arctic Monkeys. It very much nods back to their early days and sounds delightful for it. Big, loud and smooth. "One for the road" again highlights Helders backing vocals, aided by Homme and this song immediately resonates with me. It's interesting that I can relate to Turner's lyrics considering he 3 or 4 years younger than me. The fourth song is Arabella. I love this song and it is one of my favourite tracks on the album. One could be forgiven for thinking they we're listening to John Lennon during parts of this song.
The album continues to impress from here and it is Turner's lyrical ability that impresses here with songs like No.1 Party Anthem and Fireside. The album then hits us with the single "Why'd you only call me when you're high?" and the made for radio "Snap out of hit". I can't see why this song can't be a big hit in the charts. "Knee socks" is the penultimate song on the album and is an outstanding tune that any Monkeys fan will appreciate. The album closes with "I wanna be yours". This time broodiness wins out and this song closes out the album with sufficient aplomb.
Again, the more I listen to this album, the more I relate to it and I can foresee that it will never be too far away from any playlist I put together. One word for this album? Epic. Is it a "grower"? Perhaps. However, It has it all. Nods to bands like The Who, The Beatles, even Muse as well as Josh Homme's influence make this an out and out rock classic.
Thank you guys! I had messaged my coworker that I would certainly discuss their qualified injury lawyers, http://farrislaw.net in a site article. If you're shopping to find a personal injury lawyer in the general MISSOURI sector, they definitely were fabulous.
Lastly, I absolutely ought to remark the basic concept for this important text was graciously presented through Steve at Crystaller Quality Sealing. They definitely are an outstanding concrete sealing services. I really welcome a good suggestion!
Thank You
http://outlandoutfitting.com - Many thanks for the late-night efforts Renee.

Posted in Music Post Date 01/21/2017

---